Enjoy watching Bible preaching and music broadcasts from Temple Baptist Church by taking a moment to subscribe on YouTube.
More Resources at FaithfortheFamily.com
Teens for Christ & Teen Tabernacle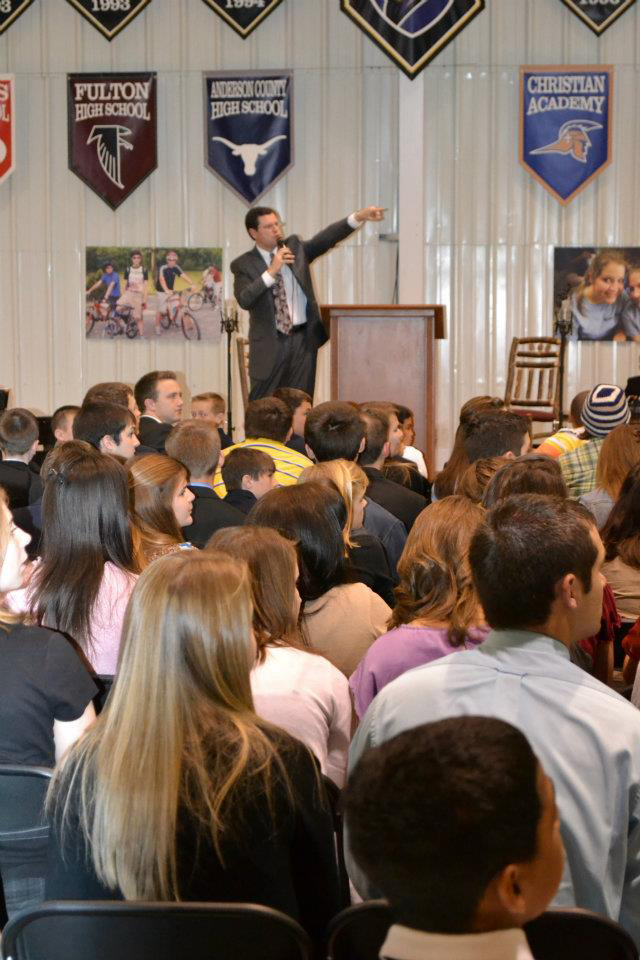 The Temple Baptist Teens for Christ is an exciting ministry for young people in the seventh through twelfth grades. We encourage teenagers to reach all the potential God has given them and to live their lives with faith in Christ and a genuine concern for others. We provide a positive peer group to support, encourage, and pray for each other.




Mercy Meetings
A special prayer group of teens meets each Sunday night before church to pray for America and for revival in their generation.
Teen Choir and Orchestra
The youth choir and orchestra practice weekly and sing at special events throughout the year. Quartets, trios, ensembles, and special instrumental groups are also used.
Teens for Christ Bible Clubs
Each week in area middle schools and high schools young people meet for prayer and Bible study. These dynamic Bible clubs provide spiritual challenge to teens throughout our county.
Missions
Our students are involved weekly in visitation efforts to share the gospel one-on-one. They are also active in community shelters, rescue missions, nursing homes, and short- term missions trips both at home and abroad.

---
---
Teen Tabernacle meets every Sunday morning during the Sunday School hour at the Temple Baptist Church. Teenagers from all over the greater Knoxville area meet to strengthen their Christian faith for the mission of reaching other teens with the gospel of Christ. Like us on Facebook.com/TeenTabernacle
| | | |
| --- | --- | --- |
| Jr. High | Classroom | Teachers |
| 7th grade boys | DP 206 | Trevor Proffitt |
| 7th grade girls | DP 206 | Tammy Proffit |
| 8th grade boys | DP 206 | Nick Leopper |
| 8th grade girls | DP 206 | Sarah Leopper |
| | | |
| Sr. High | | |
| 9th grade boys | Gym | Mike St. John |
| 9th grade girls | Gym | Theresa St. John |
| 10th grade boys | Gym | Keith Brazzell |
| 10th grade girls | Gym | Roxanne Brazzell |
| 11th grade boys | Gym | Jeff Jones |
| 11th grade girls | Gym | Jessica Jones |
| 12th grade boys | Gym | Matt Ylitalo |
| 12th grade girls | Gym | Ashley Ylitalo |
| | | |